The immediate reaction from many mortgage lenders in the days following the devastation of Hurricane Sandy was one of sympathy and words of support posted across Internet blogs or written in newspapers.  Unfortunately, kind words of support are not what homeowners need when facing the realization of their damaged and devastated properties.  What they do need is temporary help or a grace period on monthly payments during this time they are working with their insurance companies, figuring out repairs, and working on applications for federal aid.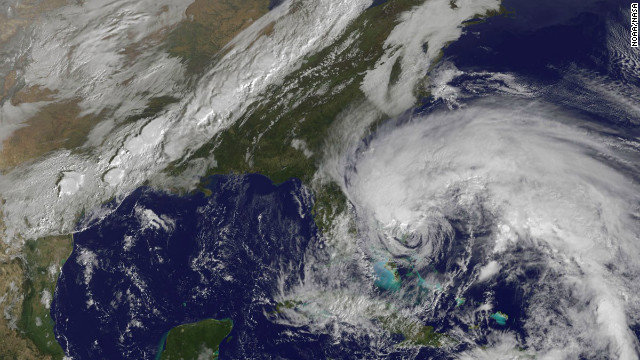 Image credited to CNN.com
Many people are reporting that when they contact their lenders they don't receive communication back or, if they do hear back, they are being offered inadequate and unrealistic solutions to the actuality of their circumstances.  They say the mortgage companies are offering meager solutions like two-week grace periods or a loan suspension that requires a lump sum be paid after a few months.
Homeowners suffered varying levels of damage to their homes, most of it flood damage, which makes repairs expensive.  Adding to the storm damage, the days people missed from work after the storm were significant, resulting in a high loss of wages.  Many feel the financial options for help given to them are inadequate, causing many to face foreclosure or the addition of late fees.  Many face the hard decision of making repairs versus having higher debt.
The total number of affected homeowners who need temporary help on their mortgages and not receiving any is hard to estimate, but many feel the number to be quite high.  A lot of people are seeking help from free legal clinics to help them communicate with their mortgage lenders and find a temporary solution suitable for both parties.
Mortgage lenders and banks are not required to offer assistance or help borrowers during times of disaster.  Because there is a distinct and complex agreement between lender and borrower, with additional individuals or stakeholders who also service the loans, this makes the ability of the mortgage company to offer relief a difficult process or not an option at all.
Freddie Mac and Fannie Mae are permitting those who service loans the ability to suspend payments, no longer than one year, and not require homeowners to ask permission to do so.  There are also some banks and mortgage companies that are reaching out to Sandy victims and have offered a ninety-day grace period up front along with telling borrowers to contact them if more time may be needed.
It seems some mortgage lenders are open to offering flexible solutions to their borrowers, while others have more confusing policies or details as to the scope of relief they may or may not offer homeowners.  Because of this, it is easy for homeowners to feel abused not only by the storm, but also by those who seemed to originally sympathize in the beginning.  Those homeowners who need help are advised to contact their lenders, and if no response is given, to seek help in contacting them from other sources.